Kiersten + Mike's Chicago History Museum wedding was a celebration years in the making.
Kiersten + Mike met as students at Northwestern University. Their love and relationship grew through years of schooling for multiple degrees.
"From Northwestern to master's degrees, law degree, passing the bar, getting jobs, a year and a half of engagement, we finally made it."
Mike saw Kiersten for the first time as a bride near their apartment in River North. They shared a sentimental moment near the river. Then it was off for photos with their bridal party around town. When we got to the Chicago History Museum, her Dad greeted her in awe seeing her in her wedding dress for the first time.
Their Chicago History Museum wedding was set in the courtyard on a beautiful June day. The sun was bright, the birds were chirping and the bride was beaming. As she carefully walked down the grand staircase at the Chicago History Museum with her Dad, her nervous groom waited. The couple exchanged personal vows during their Chicago History Museum wedding.
"I can't describe how excited I am that this day is finally here because we are finally making the commitment to spend forever together. Five and a half years of collective schooling, two graduations, but through it all we've grown more committed."
"These two are perfect together. The Chicago boy and the Iowa farm girl. Brought together because they both chose Northwestern."
Ever the cheerleader, Kiersten made sure that Northwestern was represented at their wedding with purple pom pons given to all the guests. As they kissed for the first time as husband and wife, guests cheered on with their pom pons.
Previous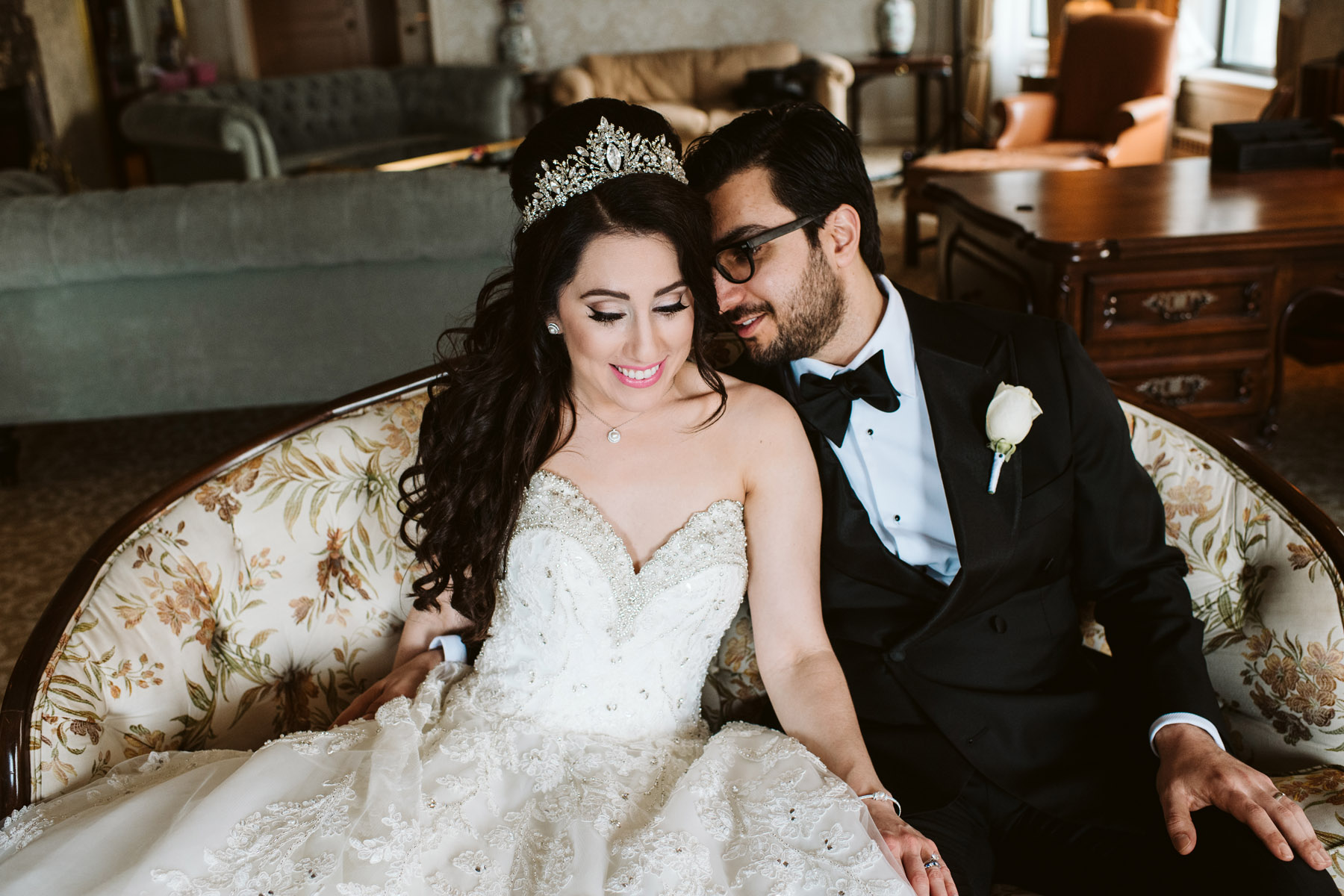 Next