Liezl + Adam's Promontory Point Wedding in Chicago looked more like they were on a Hawaiian Island.
With gorgeous tropical florals draping the archway overlooking the lake, Adam + Liezl exchanged their sweet "I do's" at their Promontory Point Wedding.
Because they grew up in very different part of the world, the likelihood that their paths would cross seemed unlikely. But fate seems to know when two people are so perfect for each other as Liezl + Adam. They met in Houston when they were both studying to be doctors. It was not love at first sight, but they developed a strong bond. Their friendship turned to love when they realized how comfortable they were with each other. They compliment each other so well.
"If we did the statistics, I'm sure a boy from Taiwan marrying a girl from Northern California after meeting in Houston and getting married in Chicago has a lower chance than winning the powerball. So, I'm just going to call it fate."
Liezl got ready with her bride crew and parents at the Hotel Allegro. She chatted with her mom about her growing up years and remembered how her Mom loved to take them to McDonalds as a special treat. Liezl decided her Badgley Mischka shoes weren't unique enough for her taste, so she had them dyed purple to match the theme of her wedding. Swoon! Adam and his guys popped champagne and played pool at Adam + Liezl's apartment while they were getting ready.
Adam met his beautiful bride for their first look at the Hotel Allegro. After his adorable reaction to seeing Liezl for the first time, it was time to hop on the trolley for some photos around town. First stop, the Kinzie Street bridge. The bridesmaids wore Liezl's gorgeous design idea of a lace top paired with a violet tulle skirt. The outfits were just made for dancing! After several more stops including the Chicago Riverwalk, it was time to head to the Promontory Point Wedding!
Liezl + Adam's dog, Moxxi, greeted them when they arrived, dressed in a purple tulle skirt and flower leigh. Awe!
"Even before there was an us, there was Adam. My super sweet, nerdy friend who I could always count on for coffee chats, chemistry advice, and great conversation. Little did I know that I'd be the luckiest girl in the world to have my best friend become my husband."
During the ceremony, the exchanged their own vows while their guests choked back tears and their dog, Moxxi, was resisting the urge to go chase a bunny. Because of the strong winds off the lake, the candle lighting ceremony was a challenge. The groomsmen had to gather around Liezl's mom and Adam's sister so they could get the candles lit.
Even though storm clouds were looming, the weather held out through their cocktail hour. Guests sipped cocktails and had fun taking photos at the photo booth. This bride and groom didn't want to make an ordinary entrance. Their whole bridal party had choreographed a dance to get the party started!
Because their Promontory Point Wedding was on a Saturday with a view of Navy Pier, the guests were able to enjoy the fireworks! The perfect end to a beautiful day!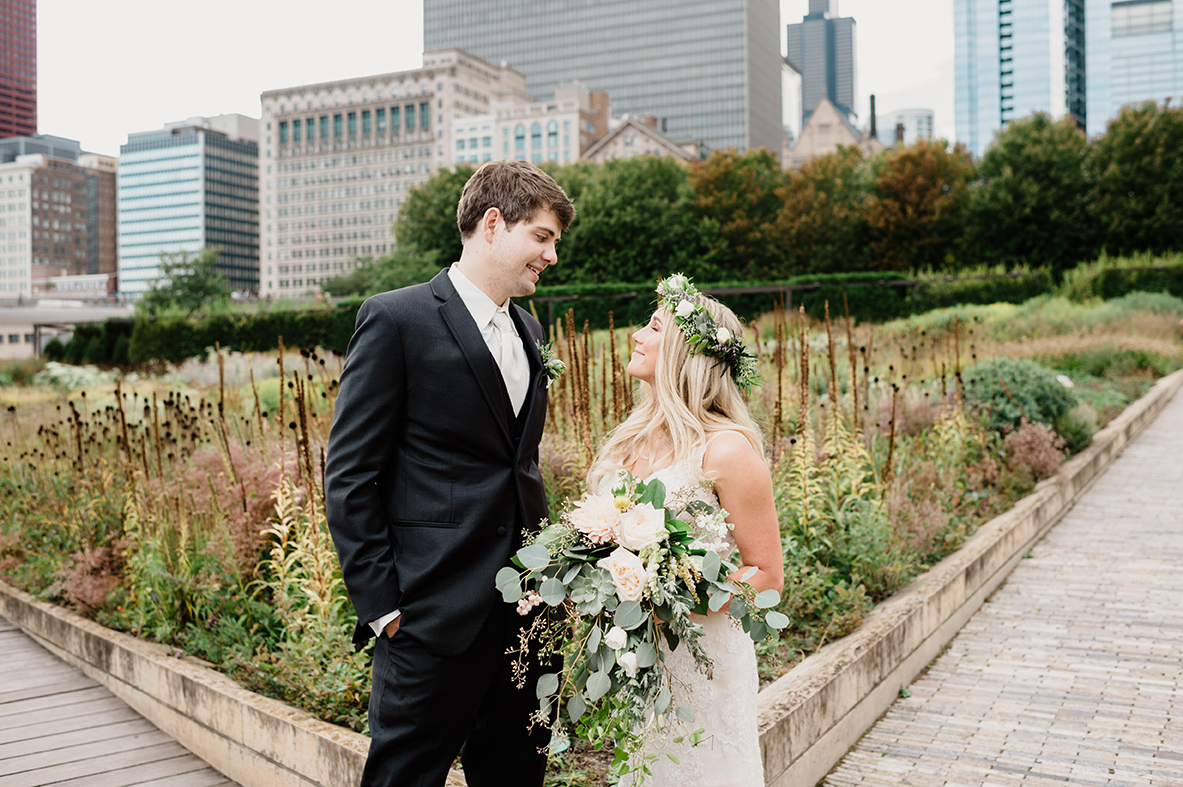 Previous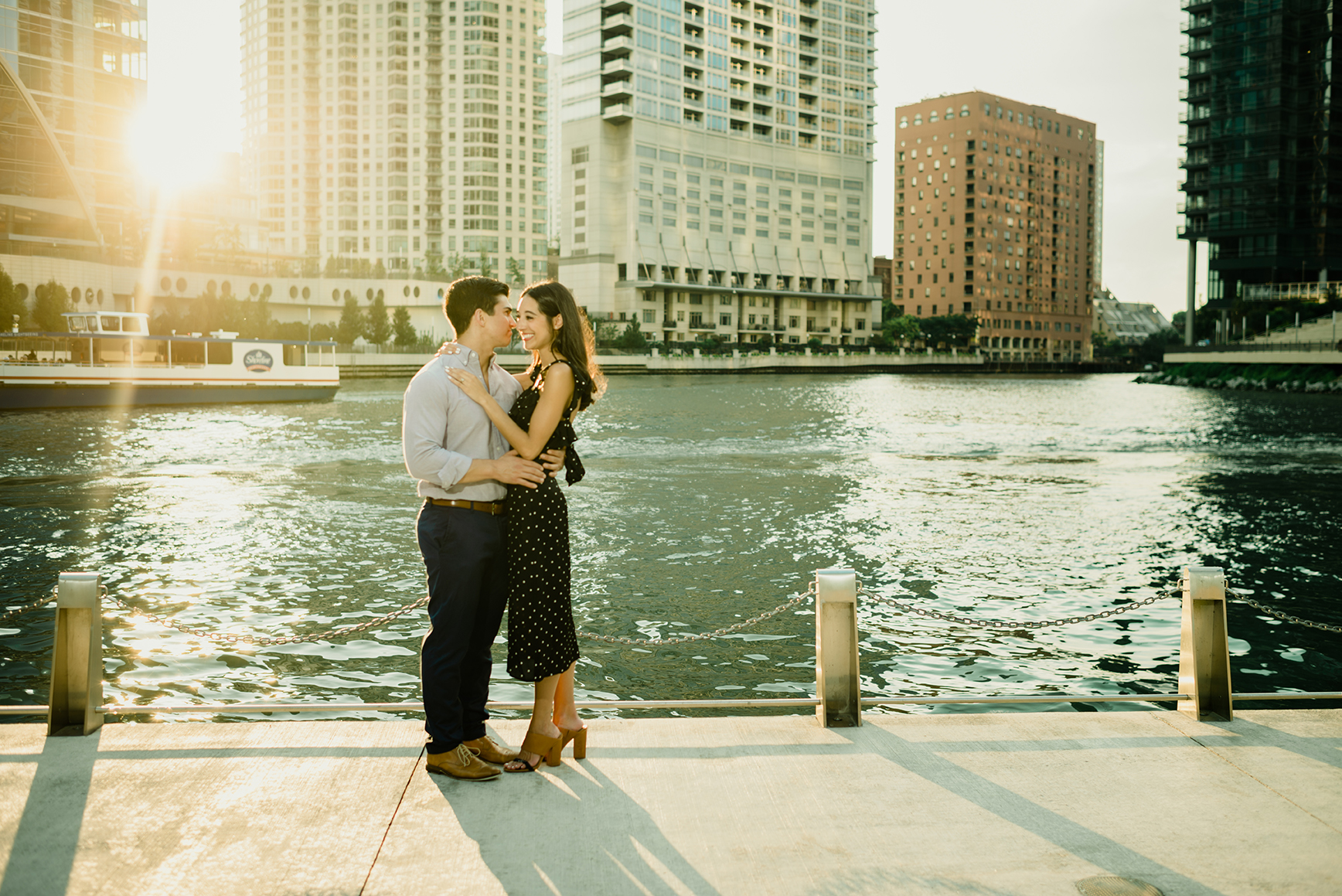 Next